OneAZ State Forty Eight Credit Card
A Rewards Credit Card Inspired by Arizona
State Forty Eight is all about sharing our passion for the great state of Arizona. That's why we partnered with OneAZ Credit Union for the exclusive Visa State Forty Eight Credit Card, Insured by NCUA. This is a credit card for anyone who loves Arizona and wants a credit card that delivers solid rewards for their spending. With the OneAZ State Forty Eight Card, you earn rewards points with every purchase, and you have the freedom to redeem them however you choose.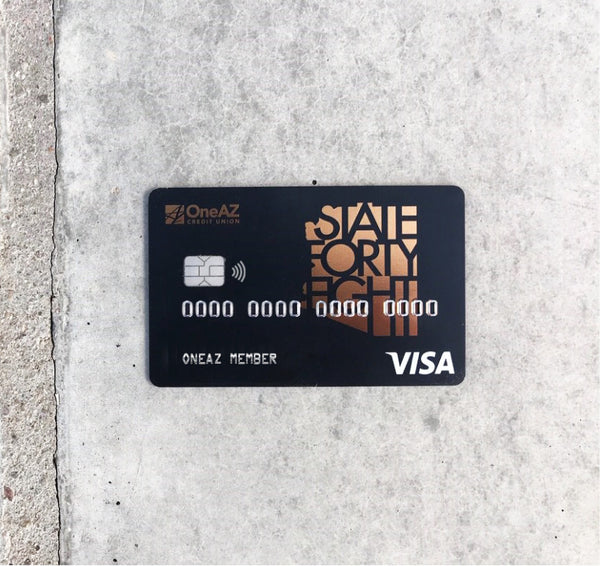 Choose your rewards: cash back, travel points, gift cards, merchandise or charitable donations.
No annual fee
Earn 5,000 bonus points with your first purchase
Earn double rewards points on balance transfers in the first 3 months
$2,500 minimum limit
Roadside dispatch program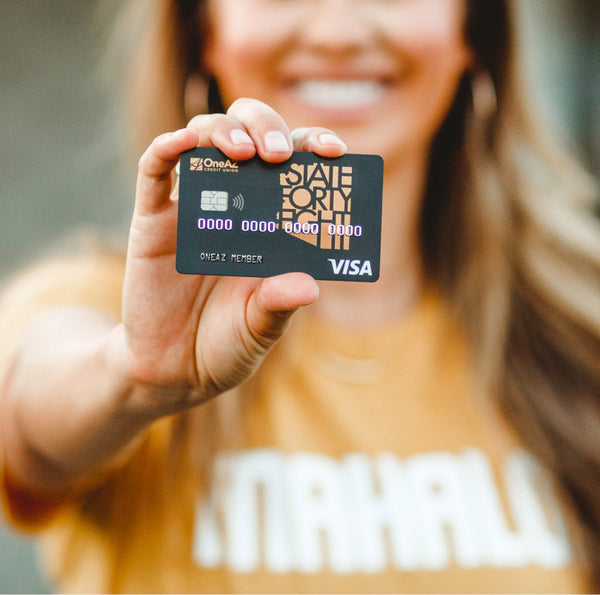 Supporting local business is more important than ever.
State Forty Eight and OneAZ Credit Union know the importance of supporting Arizona businesses. Show your Arizona pride with the exclusive State Forty Eight Credit Card and get rewards every time you shop!
Apply Today